We went alligator hunting yesterday... Literally.  It's been a while since I have picked up the camera and yesterday we took a photo walk in a state park near where I am working with the goal to find and photograph an alligator.  Mission accomplished.  Below are a few of my favorite Brazos Bend State Park photos.
Note:  I'm shooting with a fourteen year old Cannon Rebel T1, backstory is here.
Brazos Bend State Park
Quick background on the park.  
Brazos Bend State Park is a Texas state park located near the city of Houston. The park covers an area of over 5,000 acres and is known for its diverse natural beauty and wildlife photography opportunities. It is situated along the banks of the Brazos River and contains a variety of ecosystems, including wetlands, bottomland hardwood forests, prairies, and lakes.
In terms of photography, there are all kinds of possibilities here including night sky, wildlife (alligators and deer), birds, sunset...  It's an amazing place.
The park publishes a great trail map.  Although we walked from 40 acre lake to the nature center, all of our photos were taken in the first half mile between the parking area at 40 Acre Lake and the spillway trail: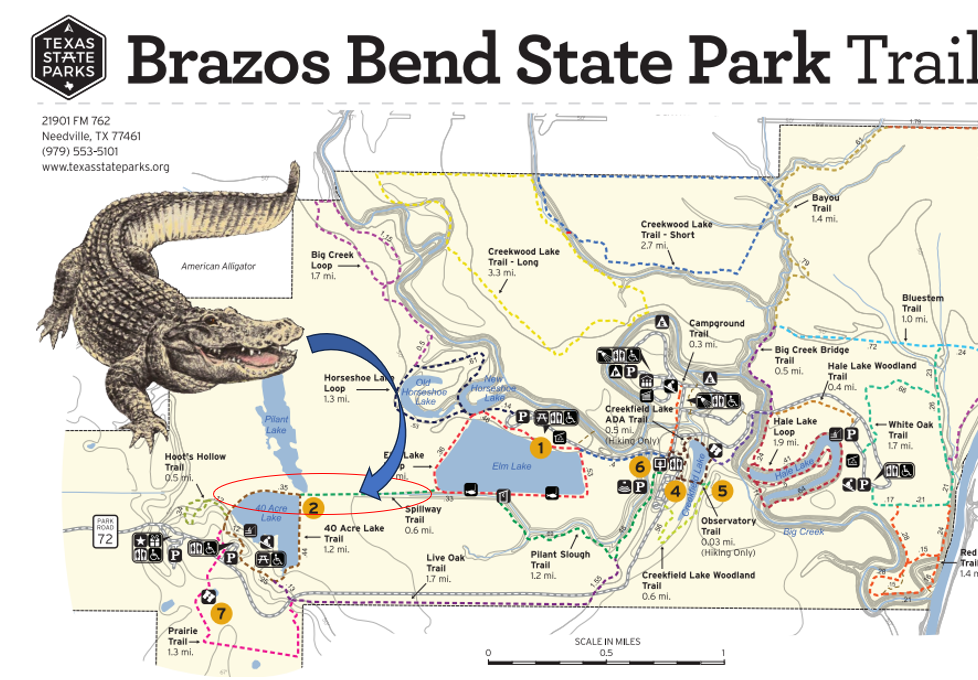 Alligator Photography
Brazos Bend is home to about 300 adult American Alligators.
I'm far from an expert, but the ample signage brought me up to speed pretty quickly on the fact that American alligators can be dangerous to humans if provoked or cornered.  According to the signs, getting too close and/or feeding the alligators is a very bad idea.  Makes perfect sense to me that you want to exercise caution to avoid conflicts with these reptiles.
Here are a few photos that we were able to shoot from the main trail with the Cannon Rebel: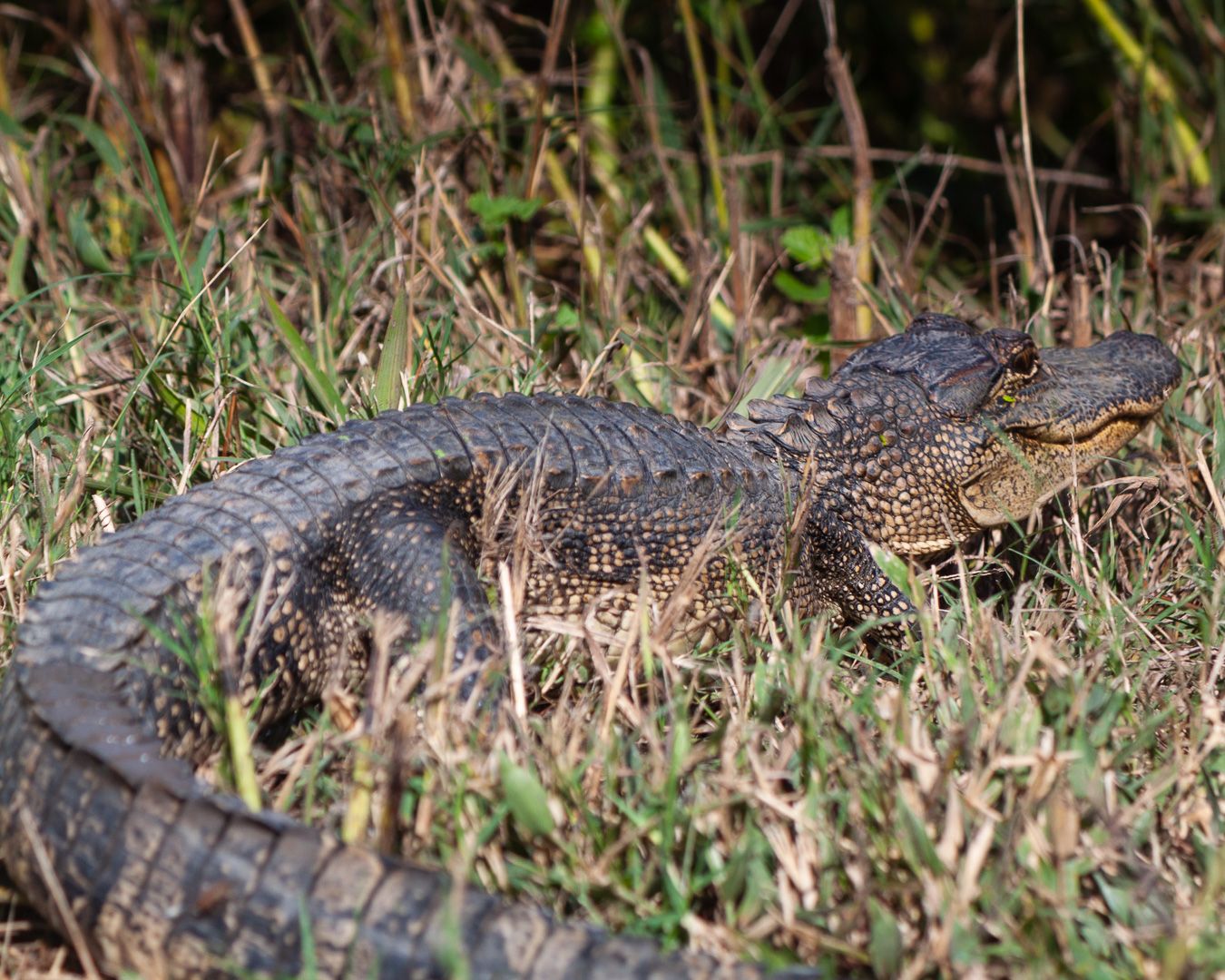 Bird Photography
The park is home to all kinds of wading, migratory songbirds, waterfowl, owls, and raptors.  This Great Blue Heron was pretty accustomed with humans on the trail and didn't seem to mind us watching him hunt.
I'm still shooting with my used 55-250 mm lens.  A lens with a focal length of 300mm or longer will allow you to get closer, fill the frame, and capture the details a little better.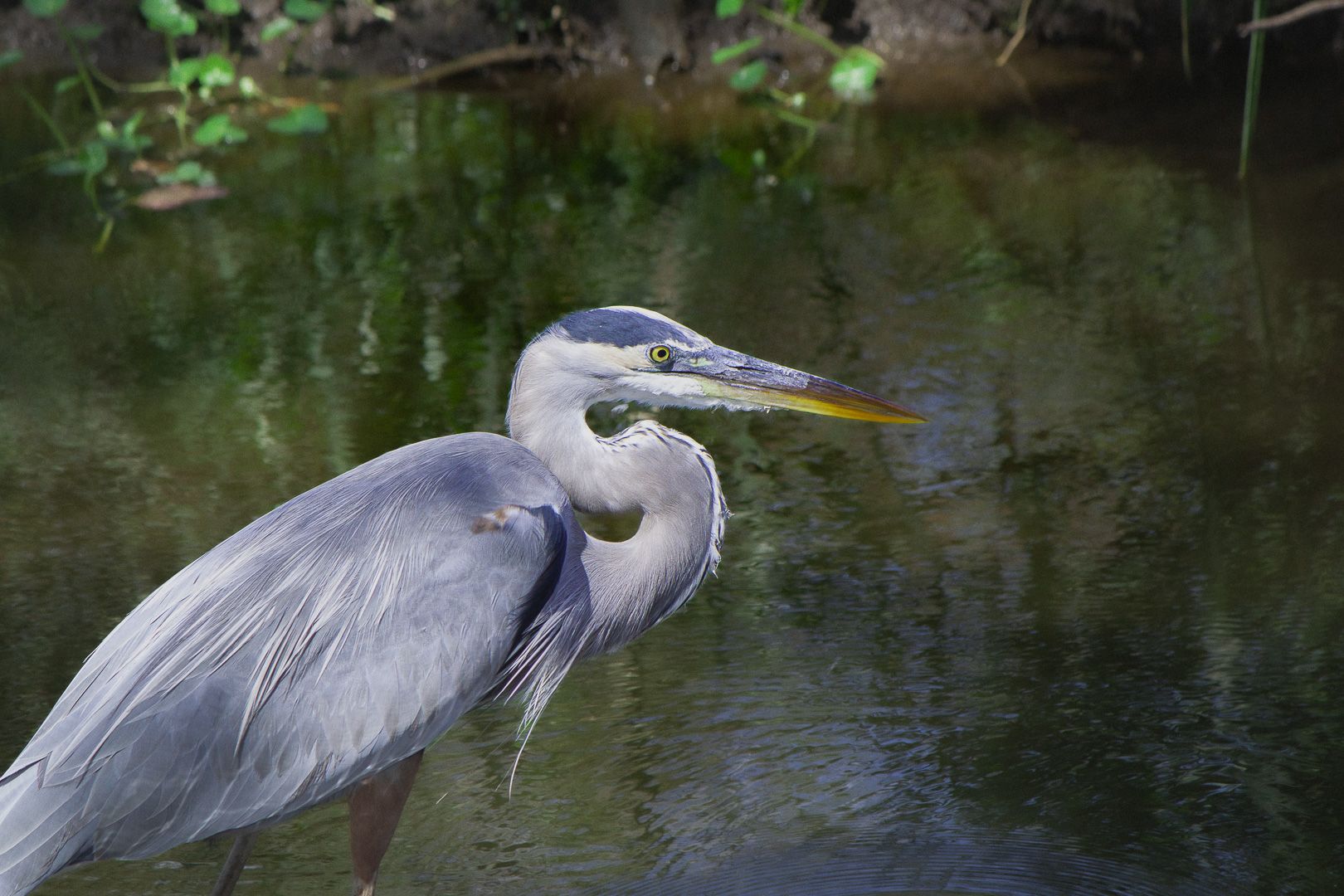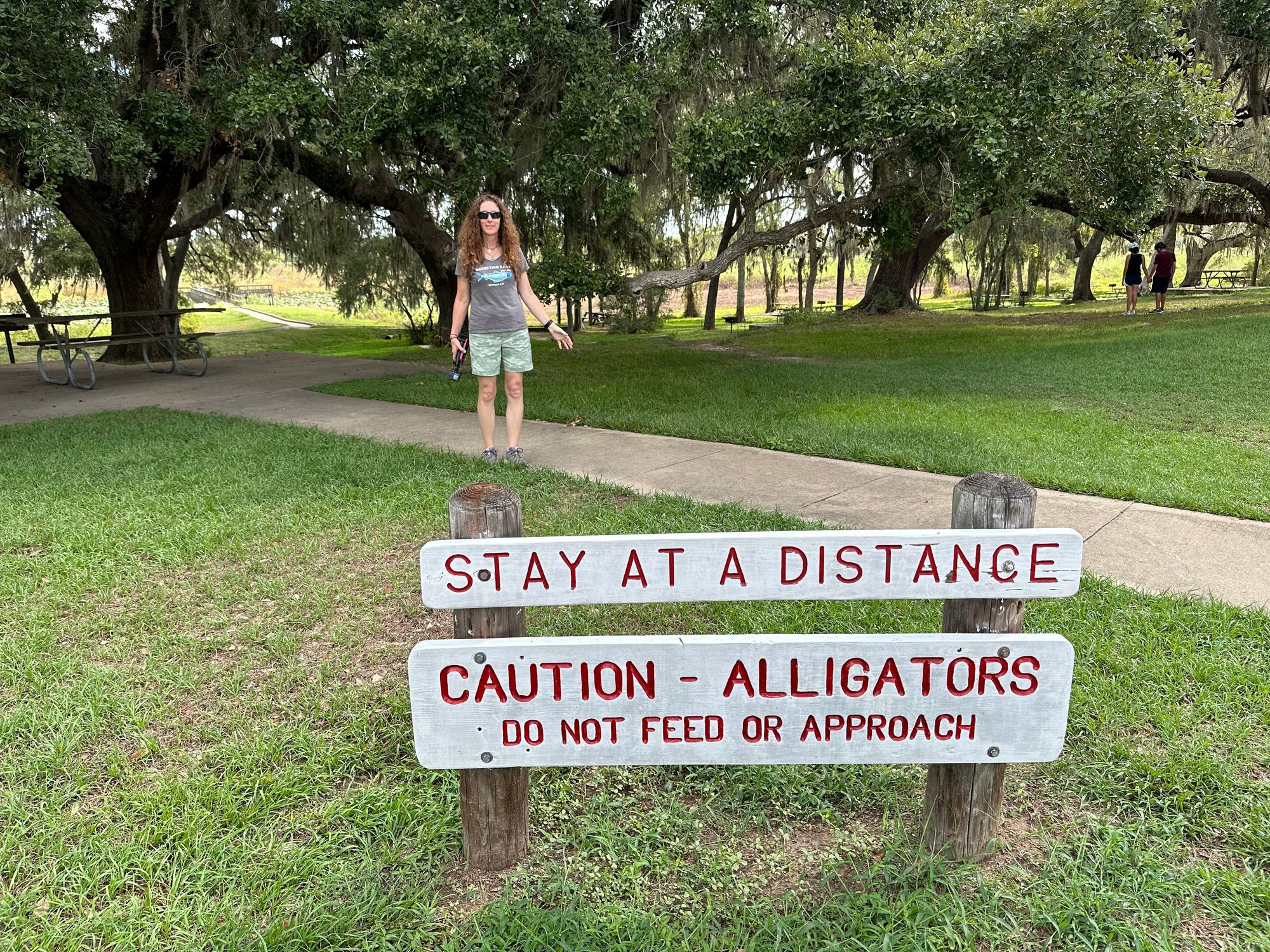 All in all, this was a great visit and if you are anywhere near Houston this trip should be on your list.